A Writer Who Learned How To Play Poker For A Book Wins £95,600 And Becomes A Professional
Many times writers participate in a subject or field of interest before they write about it. This was the case for the New York-based writer who had little knowledge of poker. After a run of success in book writing, Maria Konnikova's decided that her next book would be in luck. So she decided to research and write on Poker.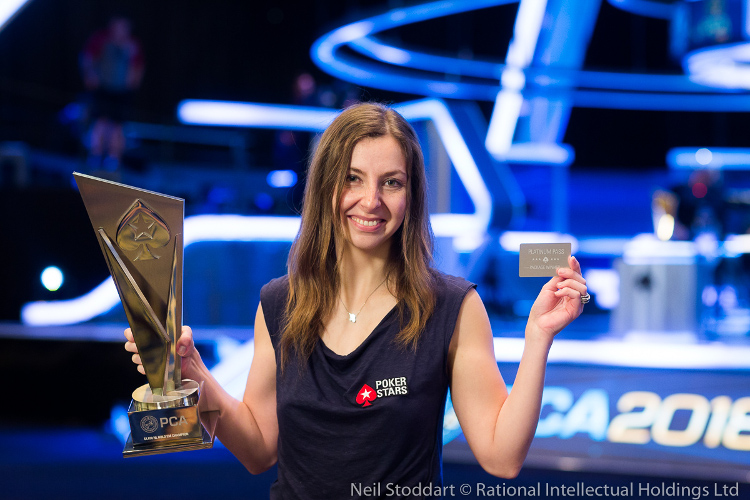 Before embarking on writing about the card game, her friend told her to read John Von Neumann's ''Theory of Games''. Konnikova was surprised that the book was written out of Von's aspiration to solve poker issues. Konnikova found the book helpful as it was entirely based on poker.
At this point, she knew that with the book she would not just write something interesting about poker but she would learn one or two things about the game.  Hardly did she know that she would leave New York and become a professional poker player. After a while, she decided to use poker as an allegory for life. True to her calling, she says that it has paid off because in the past year she has won more than USD 20, 0000.
To everyone's surprise, Konnikova chose a pro by the name Eric Seidel to mentor her instead of hiring a coach. This was a very good tactic. Eric Seidel decided that Konnikova had to start just like a beginner. He did this to help her understand the game. As expected, she performed decimally as a novice but continued putting in more effort.
Her efforts began to bear fruits and she started winning. Her first big stake game took place at the PokerStars Championship Monte Carlo where she emerged second. After that, she started winning more often. She now believes that playing poker professionally pays. Also, it is a very good run in poker is when the cards go in the direction you want them to. She also believes that practice and repetition makes one better.
Considering that she set off without any experience Konnikova's hard work has enhanced her poker abilities. She has in return postponed her book-writing career to concentrate on the playing poker. She began playing in USD 20 and USD 40 tournaments before moving to high stake ones winning $2,215. Earlier this year, Konnikova's swopped USD 84,600 at the PCA National. Her decision to halt writing paid off again after finishing second and winning USD 57 519 In Asia Pacific Poker Tour.
Note that Konnikova did not become a top poker player overnight but started as a learner before horning her skills with time. She has indicated that even with her current achievements in the game, she would not quit writing. According to her, writing is a passion she has had since the age of five after she made it clear to her parents that she wanted to become a writer.
To her, unlike writing, poker is a game of luck and skill. Moreover, she credits most of her achievement to her skills as a writer in which she learned to be a good observer. This is critical in the game of poker. Unfortunately, Konnikova can hardly afford any time to do her writings. She had to study poker 8 to 9 hours each day and has even participated in twenty tournaments in only a year. It is worth noting that Konnikova spent close to 2 400 hours playing poker tournaments in the previous year.
 Explore more exciting topics below: